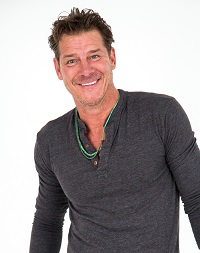 TY PENNINGTON
Design television was never the same once we were introduced to the quirky and creative Ty Pennington. With the groundbreaking home improvement series Trading Spaces returning after a 10 year hiatus, we now have the chance to get reacquainted with Ty as a carpenter, and now as a designer.

Television
The instantly recognizable sound of Ty Pennington's "Good Morning!" became an unmistakable sign of hope for families during his time with Extreme Makeover: Home Edition. That show transformed the lives of thousands, and inspired millions more around the world. Under Ty's leadership, EM:HE was consistently rated among the top 20 of all television programs. It won two Emmys for Outstanding Reality Program, and two People's Choice Awards. On the international market, Inside the Box with Ty Pennington aired on Canada's W Network in 2010. And as part of his ongoing relationship with Great Britain's UKTV Home, his series Homes for the Brave, and the follow up, Ty's Great British Adventure aired with him serving as executive producer. Their focus on improving the homes and lives of soldiers from the British Army led to seasons 1 and 2 becoming UKTV Home's two highest rated television series ever.

Design Work
Additional projects have included Ty Pennington Impressions with WestminsterFabrics, a partnership with industry leader Howard Miller, and the Ty Pennington Style line for Sears. His designs offered fun and stylish home products at affordable prices. He also designed a line of flooring for Lumber Liquidators.
Ty will be on the PMCPros Home Show Stage at 1pm on Sunday, September 29th. Click here to visit Ty's website.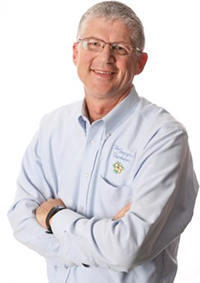 Walter Reeves
The Georgia Gardener will broadcast The Lawn and Garden Show live on the PMCPros Home Show Stage, Saturday from 6 – 9 a.m. You can also check out his presentation on stage, Friday at 12pm.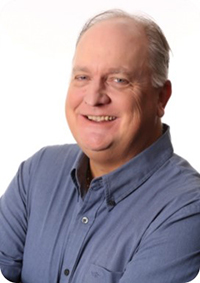 Dave Baker
WSB's resident household repair and home improvement expert will bring the Home Fix-It Show live to the PMCPros Home Show Stage, Saturday 9 a.m.- 12 p.m.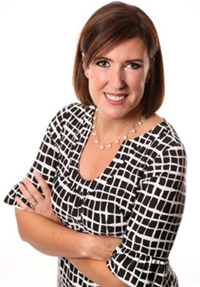 Belinda Skelton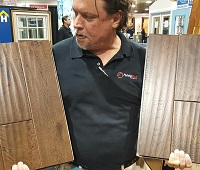 Stan Aldridge
Born in Dalton, Ga. Stan has been around the flooring industry all his life. He worked in manufacturing and installation for over a decade. He has worked as a Sales associate for Floormax Direct for over 17 years, achieving numerous recognition and awards.

Stan has been trained in installation and repair for hardwood flooring and laminates, and has extensive knowledge from training on products from Shaw, Mohawk, Armstrong, Bruce, and more.
Stan will be on the PMCPros Home Show Stage Friday, Saturday and Sunday.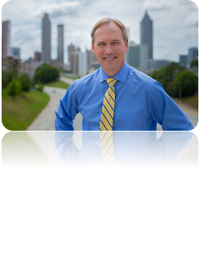 Dale Cardwell
Consumer Investigator Dale Cardwell is a six-time Emmy award winning journalist with 30 years of experience as an investigative reporter.

Dale's career began at WKAG in Hopkinsville, Kentucky. His exposure of concerns related to the 1985 crash of a U.S. Army chartered jet that killed 248 Fort Campbell soldiers in Gander, Newfoundland made international news and propelled Dale to a prominent investigative role with the CBS-TV affiliate in Birmingham, Alabama. Dale performed investigative reporting stints for WRAL-TV in Raleigh and WSMV-TV in Nashville.

In 1996, Dale joined consumer advocate Clark Howard as a consumer investigative reporter. Together they formed one of the nation's most successful consumer reporting teams. Clark and Dale won numerous awards for their business reporting and, under Clark's tutelage, Dale became an expert at recognizing financial scams and determining the components that separate sound financial investments, as well as products and services, from those that are "too good to be true."

WSB-TV expanded Dale's role in early 2000 to include ferreting out political corruption and taxpayer abuse. Dale's efforts saved Georgians tens of millions of dollars, led to the jailing of some of Atlanta's most notorious politicians, and caused others to be removed from office.
In 2009 he founded TrustDALE, a free on-line research and referral site for consumers. His website certifies companies based on a seven-point investigative standard that Dale developed from 30 plus years of analyzing how consumers got burned. He realized that identifying companies that weren't engaging in those negative practices would proactively protect consumers. When consumers choose companies certified by the TrustDALE team, they are further protected by the TrustDALE Make It Right Guarantee.

At TrustDALE we seek to connect consumers with good honest companies and expose those who intentionally harm people.
Dale will be on the PMCPros Home Show Stage Saturday at 1pm and 3pm.