Exhibitor Spotlight: Entrypoint Doors and Windows
We're excited to welcome Entrypoint Doors and Windows to the Atlanta Home Show & Outdoor Living Expo, on this weekend (September 7-9) at the Cobb Galleria Centre. Entrypoint Doors and Windows is Atlanta's local expert for entry door replacement, window replacement, and decorative door glass. Their team brings solid industry knowledge and a wide variety of quality product offerings, without the high-pressure sales approach.

Before you visit the Entrypoint Doors and Windows team in Booth #1116 get to know the team a little better in our brief interview below. Enjoy!
Please describe your products and services.
"Provider of all types of doors and windows for the Atlanta market including Iron Doors, Fiberglass, Hybrid and vinyl. We are a manufacture and dealer for the best doors and windows in the market place including Therma-tru (Dealer of Distinction),Windsor, Sunrise and ODL, to name a few. Our service offering is as complete as you would like it, turn-key installs, product only and wholesale to the trade. You are not pigeon holed into a brand because that's all they sell philosophy. We try and understand your application, budget and style, then provide the best solution to meet your need, not ours."
What's your best home or garden tip for the season?
"Don't forget to maintain your front entry door, after all, it will be the first and last thing your guests will see as they visit your home. Don't wait till just before the holidays to upgrade your entrance."
What are your featured items this season?
"One of our most popular items is our vast selection and display of Iron Doors. Iron, along with a co plate line of products for every taste and budget, set is apart. Make sure you stop by and see our Tree of Life door."
What are your home or garden pet peeves?
"So many people come to us to spruce up their home so they can sell it. So, we are often installing a door for the next owner. Go ahead and upgrade your home with new doors, windows or landscaping while you can enjoy it!"
What's the strangest client request you've ever received?
"We were asked design an iron door with fighter jets in the scroll work. We did it!"
What's your favorite part about the Atlanta Home Show & Outdoor Living Expo?
"The opportunity to meet many great new customers and visit with old ones that stop by to tell us how much they love their door or windows."
Is there anything else you think folks should know about your company?
"EntryPoint Doors and Windows is a family owned business servicing most of North Georgia and parts of Alabama and South Carolina. We have been serving customers for almost 20 years, installing thousands of doors and windows all over North Georgia and surrounding areas. Everyone, yes everyone at our company has been back ground checked. Not just installers, all staff down to our staff in the warehouse. we think this is important because we want to ensure we always maintain, through the entire process, a safe environment for you and any information you trust us with."
The Atlanta Home Show & Outdoor Living Expo is filling the Cobb Galleria Centre with hundreds of home improvement professionals, like Entrypoint Doors and Windows, September 7-9. Don't miss your chance to connect with these local experts and find everything you need to refresh your space. Buy tickets online now to save $2. We can't wait to see you there!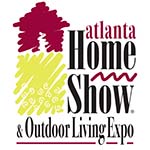 SEPTEMBER 7-9, 2018.
COBB GALLERIA CENTRE
Sep 7, 2018, 12:24 PM