Walter Reeves: The Georgia Gardener
Whether you are an experienced gardener, or just getting started, there's always something to learn from Walter Reeves, the Georgia Gardener. With his decades of gardening know-how and his folksy style, it's no wonder Walter has been a mainstay of Atlanta radio and TV for over 25 years. He'll broadcast "The Lawn and Garden Show" on News 95.5 AM 750 WSB live from the PMCPros Home Show Stage on Saturday morning, Sept. 28 from 6-9 a.m. Arrive before 9 a.m. and say the password "PMCPros" for free admission to the broadcast and to the Home Show when it opens at 10 a.m.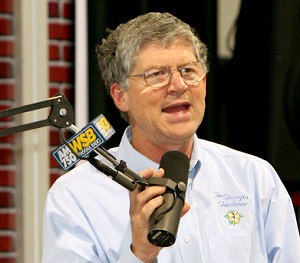 As you might expect, after decades of taking gardening calls live on the radio, Walter has heard some unusual questions! Here are just a few of the stranger questions he's received.
Frequently, I have callers ask me if they can get rid of fire ants by sprinkling raw grits around the ant mound. They've heard the ants will eat the grits, which will swell inside the insect, causing it to explode. No, this does not work. Fire ants only eat liquefied materials.
I also get a lot of questions about weed killers, often after the homeowner has sprayed the wrong plants with unintended results. Always follow the directions on the label and don't spray weed killers on a breezy day. Each summer callers want to know why their tomato plants are twisted and the fruit is wrinkled. The plants probably were damaged by weed killer that drifted over.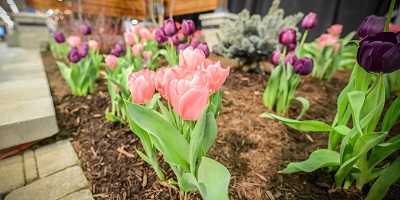 As you might expect, people send me a lot of photos to illustrate their plant questions. From time to time, I get photos of poop! One listener recently sent me a poop photo asking if I knew what animal left it on the deck (probably a raccoon, based on the number of seeds in the waste). Another listener wanted to know if his neighbor's cat or dog was using his flowerbed as a bathroom. A friend helped me identify the perpetrator as a dog, since the poop in the photo was an unusual color, known to be the result of eating a particular brand of dog food.
Of course, I enjoy answering more common questions about pruning, planting, growing vegetables and herbs, plant selections, healthy lawns and more, but the unusual questions keep me on my toes.
Sep 27, 2019, 18:00 PM